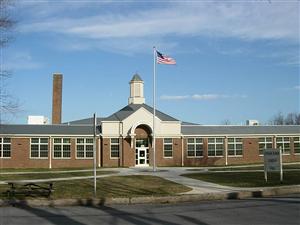 Scholastic Chess Tournament Fun For All
Spirited competition was abundant during the scholastic chess tournament held on Thursday, May 11 at the Ferguson Township Elementary School. While players vied for individual prizes, each of the competitors also was recognized as a member of a four-board team that competed for recognition as the top team in the tournament.
Sixteen fourth and fifth-graders from Ferguson Township and Corl Street schools comprised four teams. Brian Kriley, Tayla Jenkins, Damario Malone and Jlynn Long were the Mighty Knights of Corl Street. Also representing Corl Street were the Savage Chessicorns – Carter Price, Tyler Germann, Caden Frisco and Sam Wrbican. From Ferguson Township, Tanner Ligetti, Jacob Reese, Daniel Patrick and Colby Sechler were the Brutal Bishops, while the King Slayers included Jerry Zhang, Evan Zhang, Joshua Wang and Jackson Heverly.
After six speedy rounds of fierce competition, the King Slayers topped the field with team members Jerry Zhang first and Evan Zhang second as individual prize winners. The battle for third place was tied between Carter Price and Tyler Germann, so a ten-minute blitz game provided an exciting finish. Carter edged out Tyler to claim the prize.
Everyone enjoyed the event which was organized by elementary school counselor Kerry Wiessmann. Dr. Jim Johnson and Jerry Bergman assisted with direction.