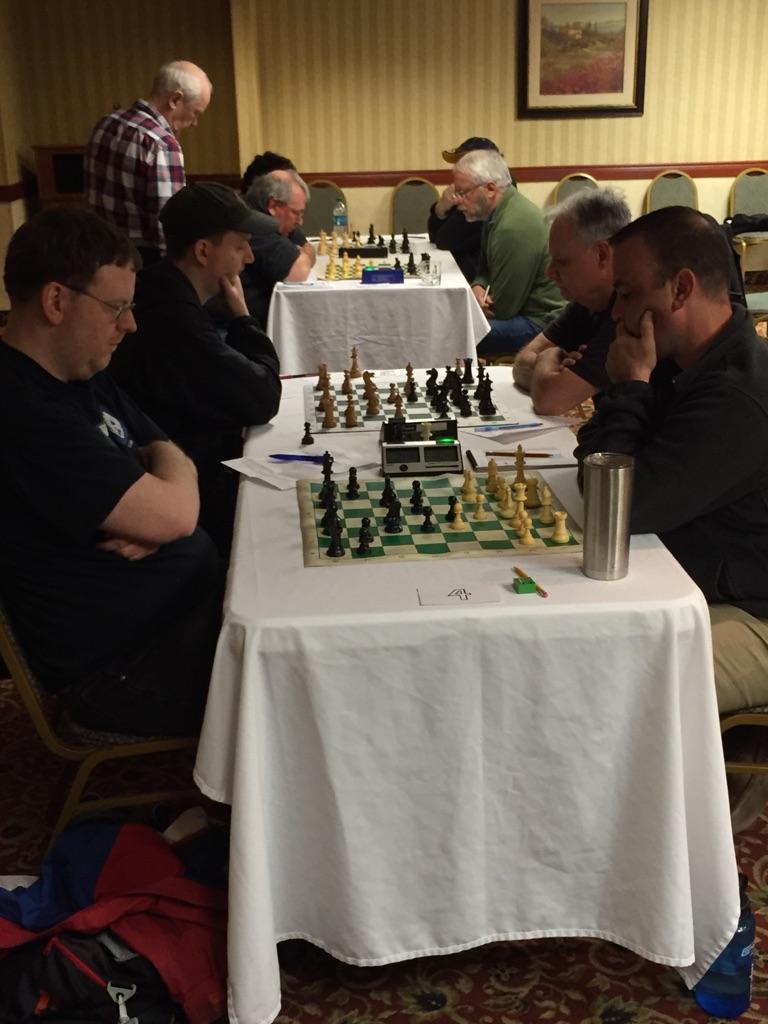 Donald Byrne Memorial Celebrates Memory of Chess Luminary
Twenty-nine competitors met at the Ramada Inn on April 8 to witness a 4-0 sweep of the open section by chessmaster Erick Garcia. Garcia cleared a path to victory with wins against local experts Eugene Furman and Vlad Getman and visiting expert Joe Mucerino. Furman split the second and third place prizes with expert Aaron Nicely after both finished at 3-1. Nicely's loss came in his game with Emily Hu who tied for 4th-6th in the open section after upsetting Nicely who was rated over 300 points higher.
Four players – Evan Unmann, Mark Confer, James Koconis and Mikhal Postovskiy – tied for the top spots in the U1600 section. Robizon Khubulashvili took home the prize for highest-scoring Penn State student.
Highlighting the event was a presentation by Joshua Anderson who is writing a book about the lives and careers of the Byrne Brothers, Donald and Robert. The day of the tournament was the anniversary of the passing over 40 years ago of Donald Byrne. Using power point, Joshua provided a brief outline of Donald Byrne's accomplishments including his success as the coach of the nation's first college varsity chess team - Penn State. Byrne's son, mathematician and musician Dr. Eli Byrne, introduced Joshua and added commentary to the presentation.
Crosstables are posted at http://www.uschess.org/msa/XtblMain.php?201704084372. Photos can be found here. See the GAMES section for two games from the event.