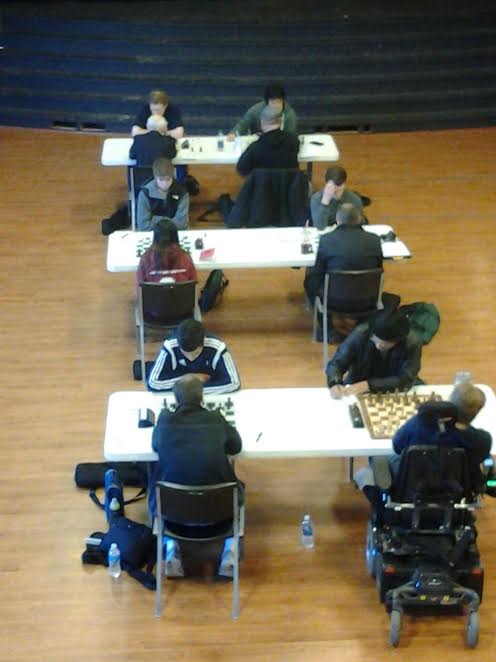 Chess Teacher, Holocaust Survivor, Felix Schwarz Honored by Spirited Competition
Chess experts from three generations fought to a friendly conclusion with a tie for first, second and third place in the rated section of the Felix Schwarz Memorial Chess Tournament, held on November 12. Penn State freshman Jack Mo, PSCF officer Joe Mucerino and local veteran Vlad Getman all won two games and drew two games to finish at 3-1. Kosta Getman and Hart Gillespie split the U1400 prize, scoring 2.5 points each. Jack Kintigh and Emily Hu nicked the leaders' scores. Emily held Jack Mo to a draw, and Jack Kintigh managed to draw in an exciting time scramble with Vlad Getman.
In the separate unrated scholastic section, seventh-grader Allison Mi and fifth-grader Jordan Lefkowitz tied for the leader's position at the conclusion of initial play. After a blitz play-off game, Jordan took the first-place trophy back to his new home in Connecticut, while Allison can display the second-place trophy on her family mantle. Sixth-grader Elijah Gamson claimed the third-place trophy. All of the players displayed good sportsmanship and can be proud of their performance.
Special thanks go to the CLC Charter School for providing an outstanding venue for the tournament and to the Penn State Chess Club for sponsoring the scholastic competition.