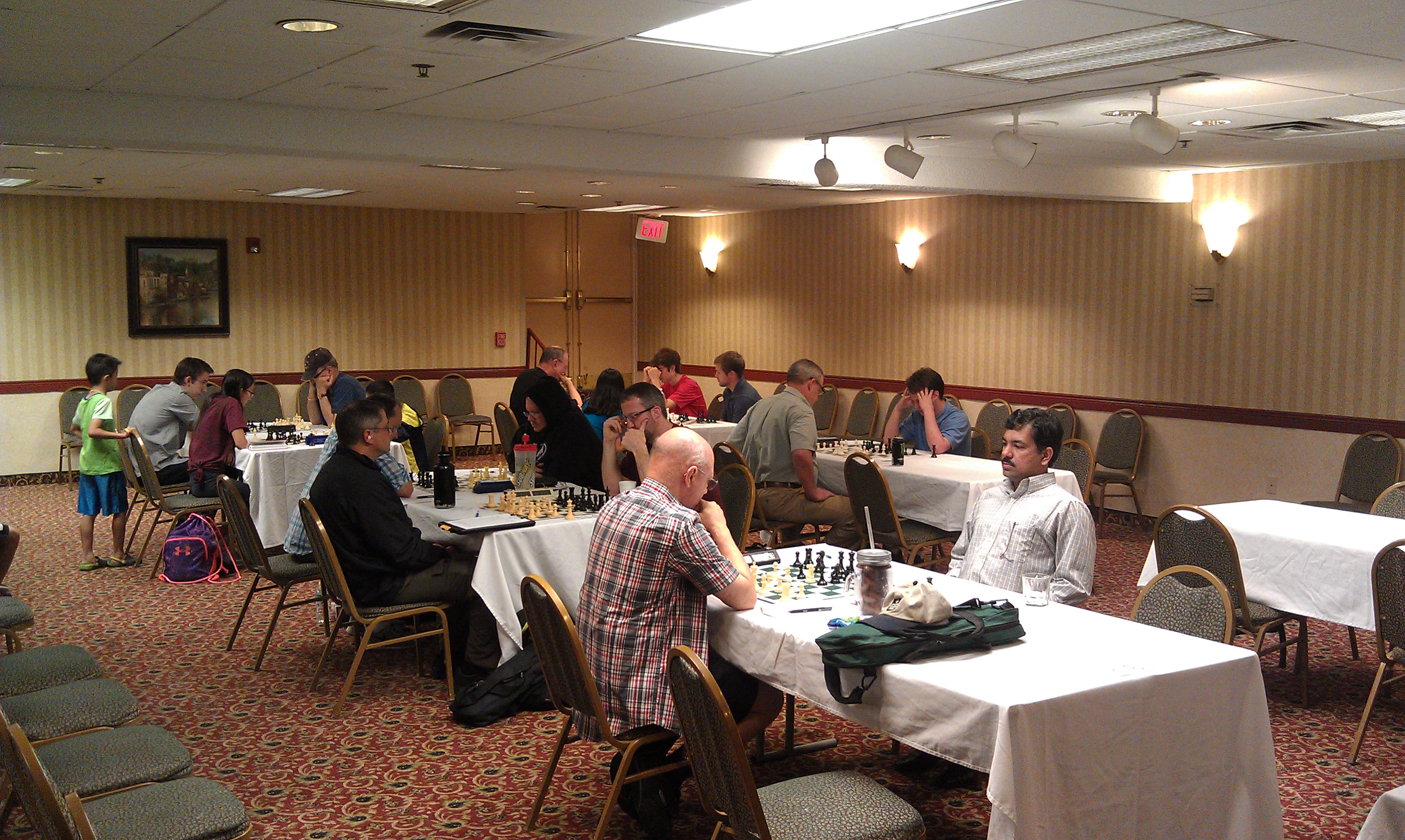 Devereaux Memorial Attracts Top Talent; Local Players Shine
The John Devereaux Memorial Chess Tournament, played at the Ramada Inn August 6-7, drew players from throughout Pennsylvania and West Virginia to vie for $2,500 in prize money. Contestants were grouped in three sections – Open, U1800 and U1400.
The top prizes in the open section were split between chessmaster Erick Garcia and experts Ziwen Zhou and Joe Mucerino as the trio tied for first through third place, each scoring 3 1/2 – 1 1/2. Local players Vlad Getman and Eugene Furman placed fourth and fifth, respectively. Getman was undefeated including draws with Garcia and Mucerino.
Local player Emily Hu and Tyrone's Daniel Waite finished at 4-1 to share the "Under 1800" prizes for first and second, while Orlando Paris of Lewisburg was third. Hu and Waite were both undefeated, drawing when they played each other.
In the "Under 1400" section, Penn State freshman Jack Kintigh topped the field with a 5-0 score, while Bedford's Josh Eckendorf finished second. Penn State grad student Hart Gillespie captured third prize.
Photos from the event can be found here. Crosstables can be seen at http://www.uschess.org/msa/XtblMain.php?201608075462.